Wholistic Healing 101
Your Guide to Thriving in the 21st Century.
Heal the Body the Wholistic Way
Wholistic Healing is a philosophy, science, art, and expression of the vital energy that flows along the channels of the body that keeps a person's spiritual, emotional, mental, and physical health in balance.
These healing modalities improve efficiency of the Gut Brain connection through boosting inherent self-regulation, self-correcting, and self-healing abilities of the body and mind.
When you combine these Physic-Alchemic and Physical therapies, the result is a very powerful mind/body healing technique that can release trauma and illness from both your mind and the very tissues of your body.
My goal is to empower you so that you may Thrive in the lifestyles of health, wellbeing, and longevity, by helping you learn and experience the systems and protocols that heal and repair the physical, energetic and psychosomatic aspects of the mind and body.
What is Wholistic Healing 
Wholistic Healingis a patient-centered, science-based approach that empowers patients and practitioners to address the underlying causes of dis-ease and promote optimal health and wellbeing.
The primary focuses is to impact the nervous system by working on the root source of dis-ease; and promoting growth and function of your vital organs to perform  vitally by emphasizing the importance of releasing old stagnant energy stored in the organs and glands of your body to bring you hope and healing to your life. 
You will learn to restore balance and harmony to the body and mind  by tapping into the energy systems through the Amazing networks that move our Vital life force, Qi, through the body and safely relieve the suffering of pain, anxiety, depression, fibromyalgia, autoimmune disorders, adrenal fatigue, thyroid imbalance, weight gain, and illnesses that erode the body and mind.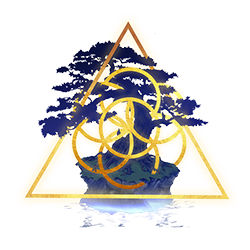 Healing 101: Class Outline 
Introduction
Guide Book and healing basics 101 review, Q&A
Module 1:
Hands on healing techniques: techniques, tissue types, and flow
Module 2:
Awareness: visualization and  self discovery
Module 3:
Breathing: The 3 foundational types
Module 4:
Movement of the spine: position, movement and expression
Module 5:
Activating the cerebellum: sound, nostril breathing, balance the brain and the joints
Module 6:
Lymphatic reflex therapy: location, therapeutic benefits and healing effects
Module 7:
Healing the Organs: Location, therapeutic benefits and healing responses
Module 8:
Heart health and the electrical body: Location, Therapeutic benefits and Healing responses.
Module 9:
Pineal gland and Higher brain activation: sunning and cupping, heart center meditation